Welcome to our website for hand-painted glassware that is very affordable and suitable for any occasion. Each piece is carefully designed and painted with translucent colors to ensure the quality and unique style that every piece holds.
Within our website you will find different designs that we have created and have available. If you see something you like contact us with your requirements. We are also more than happy to create any new designs especially for you or for a special occasion.
All of our products are heat-treated before shipping and can be handwashed.
Here is a sample of what I have to offer: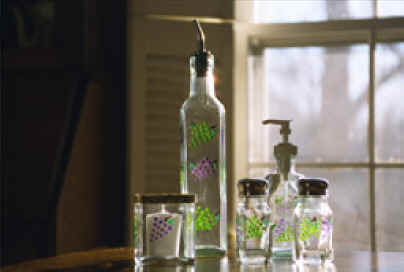 TO ORDER CALL: 1-800-353-3142 and then 00
OR E-mail us at: com@hiwaay.net

Links to other sites: